Aston Villa New Manager
Here is the logdown on possible replacements for Tim Sherwood, who would you like to see replace Tim, any not listed hear who you would like to see at the club.
Remi Garde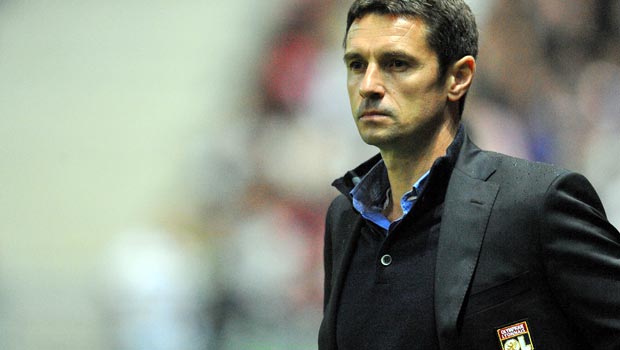 Aston Villa could be going back into the French league for their new manager, with Remi Garde as favourite, along with reports Aston Villa are already in talks with the former French international. Remi Garde has experience playing in the premier league, winning the title with Arsenal in 1997-98.
After an excellent playing career, Remi Garde spent some time as a football pundit, he later became a coach for Lyon and then became an assistant manager, before moving to Arsenal as the director of Football. Remi Garde moved back to Lyon in 2011, becoming a new manager, where he won the Coupe de France and the Trophée des champions.
Team
From - To
Record
G
W
D
L
Win %
Lyon
21 June 2011
117
60
26
31
51.28
Total
117
60
26
31
51.28
David Moyes
David Moyes is a another manager linked with the vacant Aston Villa managerial job, with experience managing Everton for 10 seasons consistently keeping them in the top half of the league, year after year. He left Everton for Man United but failed to live up to expectations.
He currently managers Real Sociedad although his team are struggling in La Liga he is still well respected and it would be hoped that his years of experience would bring stability to Aston Villa.
Team
From
To
Record
G
W
D
L
Win %
Preston North End
12 January 1998
14 March 2002
234
113
58
63
48.29
Everton
14 March 2002
30 June 2013
518
218
139
161
42.08
Manchester United
1 July 2013
22 April 2014
51
27
9
15
52.94
Real Sociedad
10 November 2014
Present
40
12
15
13
30.00
Total
843
370
221
252
43.89
Brendan Rodgers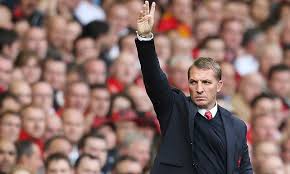 Recently out of a job after being removed as manager of Liverpool Brendan Rodgers could be looking to get back to work quickly. Brendan Rodgers began his career as a manager with his first job being Watford FC in the championship, after a poor start which saw them in the relegation zone, he managed to improve their form and guided them to finish in 13th place. He left Watford for Reading who he had been a player for. After a good initial start, his form worsened and he left Reading after just 6 months by mutual consent.
Brendan Rodgers joined Swansea in 2010 and secured their place in the 2011 playoffs resulting in promotion to the premiership. Swansea had been strongly tipped for relegation but some excellent results against the premiership elites saw them secure safety and establish themselves as a premier league side. He moved from Swansea to Liverpool he had a good start at Liverpool and narrowly missed out on winning the premier league title. The loss of Liverpools star player, Luis Suarez, Raymond Sterling, Steven Gerard and injuries to striker Sturridge resulted in a dip of form as Liverpool struggled to maintain the competitiveness with the other top premiership teams. A poor start this season, resulted in Brendan Rodgers getting the sack from Liverpool, but many believe his talents are still highly sought after and could help Aston Villa going forward.
Team
From
To
Record
M
W
D
L
Win %
Watford
24 November 2008
5 June 2009
32
13
7
12
40.63
Reading
5 June 2009
16 December 2009
23
6
6
11
26.09
Swansea City
16 July 2010
1 June 2012
96
39
29
28
40.63
Liverpool
1 June 2012
4 October 2015
166
83
41
42
50.00
Total
317
141
83
93
44.48
Nigel Pearson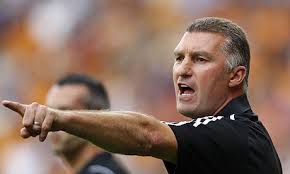 A manager who is used to scrapping at the bottom of the table, Nigel Pearson miraculously saved Leicester from the drop last season, but was sacked during the summer. Currently looking for work, but may be to much for Randy Lerner to control!
He began his managerial career Carlisle and was also caretaker manager at West Brom, Newcastle and England under 21`s, In 2008 Nigel Pearson joined Southampton as manager, he got of to a poor start and found himself involved in a relegation battle, in which Southampton narrowly survived, at the end of the season he was replaced by Dutch manager Jan Poortvliet. Nigel Pearson went on to manage Leicester City, the team that had just been relegated to League One , after an excellent start Nigel Pearson became manager of the month, the season continued to be at the sharp end of the table. Although two good seasons on the pitch for Leicester tensions were strained with the board which resulted in Nigel Pearson leaving for Hull City. After relegation from the premier league, Pearson was charged to help the club regain their premiership status, Hull competed for a play off position, but Nigel Pearson ended up leaving the club to return to former club Leicester for a second term as manager, as new owners took over the club. Nigel Pearson helped Leicester regain their premier league status but struggled to find form when their premiership campaign began, and they found themselves bottom of the league at xmas, but a change in form saw them climb the table to safety, one of only 3 clubs to recover from bottom of the league at xmas. Pearson again found himself leave Leicester in the summer due to conflict with the board. He is currently out of work and could be up for a relegation battle as new manager of Aston Villa.
Sean Dyche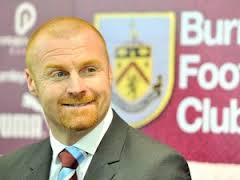 Manager of relegated Burnley, they pushed Aston Villa hard for survival, considering the lack of spending of the club Burnley remained competitive in the premiership, still manager of Burnley could Aston Villa look to Sean Dyche for their fight for survival.
Dyche was a coach at Watford, before becoming their manager in 2011 he recorded an 1th place finish, but when new owners took over the club he found himself being replace by Zola as manager. He did not remain out of work for long and was appointed manager of Burnley, who he managed to get promotion to the premeirship, unfortunatly fund were tight and after a hard fought campaign was relegated back to the championship, where he continues as Burnley manager.
Michael Laudrup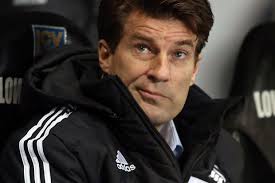 The former Danish international Michael Laudrup, he began his managerial carrer as assistent manager to the Danish national team, before becoming manager of Bronby, guiding them to victory in the Danish cup. After finishing runner up to Coppenhagen in the league, he did one better the following year claiming the Danish Superliga title. Laudrup was linked to a number of top European clubs including that of former club Real Madrid, he eventuly left for la liga club Getafe.
As manager of Getafe he brought an attractive style of play to Getafe, together they reached the final of the Copa del Rey and the quarter finals of the UEFA cup. He resigned from Getafe and was again linked with numerous clubs across Europe, he was later announced as manager of Spartak Moscow. He struggled to find form as manager of Spartak Moscow and was relieved of his duties after only 7 months in charge. After a short period of time out of work, he took the job as manager of Mallorca.
After helping Mallorca avoid relegation he left the club. In 2012 he replaced Brendan Rodgers as manager of Swansea and became the first Danish manager to manage a premiership side. As manager of swansea, he led them to the first major cup final, winning the league cup beating Bradford 5-0 at wembley. The following year a drop in form left Swansea narrowly clear of relegation and was sacked by the club.
Jurgen Klinsmannn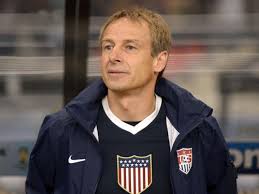 Currently manager of the American national team, Jurgen Klinsmannn was linked with the club on the departure of Paul Lambert, with Randy Lerner thought to be an admirer of the former German international. He has recently seen a dip in form with team USA but could still wish to remain with team for the 2018 world cup.
After a highly succesful playing career Jurgen Klinsmann went into management, and was appointed head coach of the German national team. With an agressive rebuilding campaign he brought many new players into the German squad, he had many critics who were silenced in the 2006 world cup were they were knocked out in the semi finals and finished in third place. He declined to renew his contract and took a break from management. In 2008 he took over German side Bayern Munich under his management Bayern Munich reached the final of the European Champions league, he left Bayern Munich that year after a difference of opinion with the board.
Klinsmannn again had a break from management untill 2011, when he was named 35th manager of the USA, who he is still managing.
Bob Bradley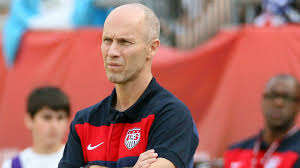 Bob Bradley is a former manager of Team USA and is currently manager of Staebaek in Norway. Bob Bradley wants to manage a team in the premier league and has been linked with Sunderland. But has he got the experence to manage Aston Villa that is the question.
Gary Rowett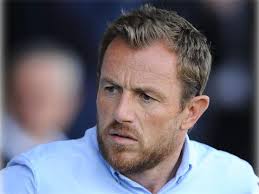 Could Lerner go back to rob a manager from Birmingham City, would obviously think twice about it after the desaster of Alex McLeish but can never predict what this American may think of doing. Rowett`s Birmingham are in good form at the moment, but could a move from the bigger midlands club tempt him away, it is rumoured that Gary Rowett is actually an Aston Villa fan.
Aston Villa Rumours & Latest News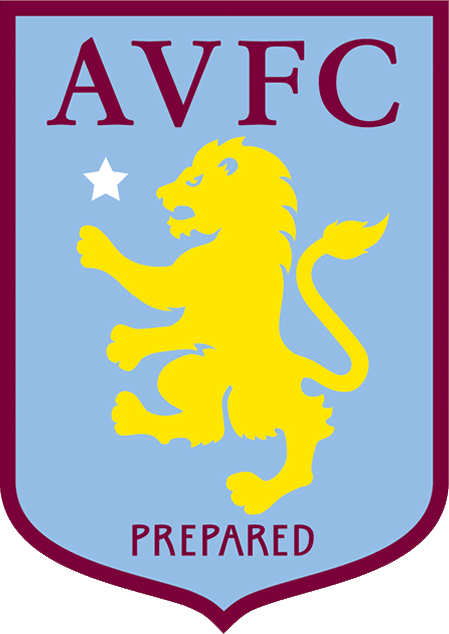 Here at Aston Villa Rumours we help our fellow villa fans keep a finger on the pulse of all the happenings from villa park. Including Aston Villa transfers, players villa are showing an interest as well as info on other teams who are sniffing around our players.

From stories from newspapers, the fans and some in the know we endeavour to let fans know what is happening as fast as possible, with the power of the internet.
---