Aston Villa News
On this page we will report any news coming from Villa Park, Villa fans and Villa fan sites, and social media generally publications related to or attached to Aston Villa.
Chelsea Emerge as Latest Benteke Suitors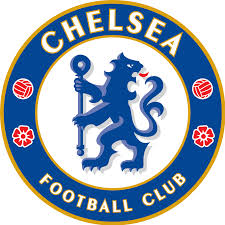 21/5/15 - It`s looking more and more likely that Christian Benteke will be playing his football elsewhere next season as Chelsea become the latest club believed to be interested in his signature, and the question is whether Villa can hold onto their star man through what is sure to be a summer full of speculation about the Belgian front man.
---
Agbonlahor Backs Delph for the Armband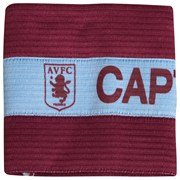 20/5/15 - Villa`s longest serving player and club stalwart Gabriel Agbonlahor thinks Fabian Delph could captain the club for the next ten years. Delph has been one of Villa`s stand out players this year and is tipped for the player of the season award and Gabby claims Delph to be an influential figure for the team and the perfect captain for the long term future at Villa Park.
Agbonlahor said `He's so respected and one of the very best players here. Fabian has always been a leader on and off the pitch.`
"I can see him being captain for the next 10 years.
---
Scott Sinclair Makes Permanent Move
19/5/15 - With Premier League survival assured, Scott Sinclair has signed a four year deal with Aston Villa after impressing with some fine wing displays while spending the latter half of the season at Villa Park on loan.
Sinclair has hit the net on three occasions, two coming in Villa`s FA Cup run which culminates in the final at Wembley against Arsenal on Saturday 30 May.
The former Swansea winger signed from Manchester City where he has been since 2012 only making 13 first team appearances in that time and is looking forward to re-booting his career in claret and blue where he feels he will have more chances to show his qualities.
`I have already loved every minute of playing for this club. To be a permanent Villa player now is a fantastic feeling.`
`We've had a fantastic end to the current season - and now I am already looking forward to the new season starting.`
`Having spent much of his career so far going out on loan from one season to the next, Sinclair spoke of his happiness at being settled.
` `For every footballer, it's important to have that stability. I believe that will help me perform better and push on for this great club in the coming years.` he added `This is the happiest I have been in a long time.`
---
Villagate David Cameron Makes Aston Villa Blunder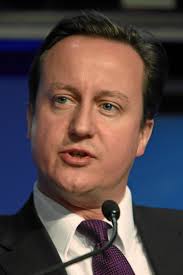 22/4/15 - We Villa fans had always thought we had backing from higher powers, with both HRH Prince William and Prime Minister David Cameron Claiming to be fans of Aston Villa but the #Villagate scandal may have put pay to that theoryas David Cameron `forgets` his Villa allegiance and tells an audience to support fellow claret and blue wearers West Ham.
He claimed it was `brain fade` due to the stresses of an election campaign but that excuse doesn`t hold water for me, can you imagine how shell shocked you would need to be to forget which team you supported?
Whilst giving a speech on minorities Cameron said `"You can support Man Utd, the West Indies and Team GB all at the same time - of course I'd rather you supported West Ham."Doh!
When reminded of his previous allegiance the Prime Minister said "I had what Natalie Bennett described as a brain fade," Mr Cameron said.
"I'm a Villa fan …. I must have been overcome by something this morning. But there we are, these things sometimes happen when you are on the stump."
Many of Cameron`s critics rounded on the remark which soon started to trend as #Villagate
Follow us at @Astonvrumours on twitter or Send us your Aston Villa or general football rumours and stories and we will post them on our blog.