Football Transfer News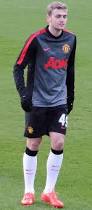 Manchester United Duo in Line for Loan Moves
19/5/15 -James Wilson is looking for a loan move out of Old Trafford in order to gain some first team football experience with midlands clubs Aston Villa and West Bromwich Albion both said to be interesting.
Everton are said to be looking into the possibility of bringing Manchester United outcast Nani in for a season long loan.
---
Harry Kane to Move North?
19/5/15 - Various publications are suggesting we will see Harry Kane move from Spurs in the summer with Liverpool and Manchester United being touted as possible destinations. Kane is hugely popular at White Hart Lane and is referred to as `One of Our Own` by the fans and we would be surprised if a move to Liverpool materialised as they are currently right next to each other in the league table and would not currently be considered a step up. A move to Manchester United seems more realistic but we think he is likely to stay with Spurs for now.
In other Tottenham news Borussia Mochengladbach striker Max Kruse has emerged as a potential £12 million target.
---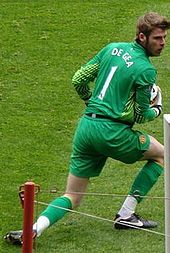 De Gea Agrees a Deal with Real Madrid
18/5/15 - If reports in the Spanish press are to be believed then Manchester United star Goalkeeper David De Gea has agreed personal terms with the current European champions. Real Madrid have made no secret of their admiration for the stopper and will now go all out to agree a fee with Manchester United. De Gea has been one of United`s top performers this term and they will be at pains to let him leave but with only a year left on his contract they may have to sell now or risk losing him for nothing when his contract runs out, maybe a swap deal involving Gareth Bale could suit both parties.
---
Sunday Fixtures Round Up
17/5/15 - There was a goal fest today at The Liberty Stadium as Manchester City continued their recent run of good form by beating Swansea 4-2 on their own patch, Yaya Toure scored a brace and Bony and Milner grabbed one each.
In today`s other Premier League fixture, Manchester United and Arsenal played out a 1-1 draw with goals from Herrera on 30 minutes and the equaliser coming from a Blackett own goal on 83 minutes.
---
Rafa Heading to West Ham
16/5/15 - A rumour has come to the surface regarding West Hams managerial plans, with Sam Allardyce out of contract in the summer there is uncertainty as to who will be in charge next year and it is thought that the Hammers are looking a high profile target with current Napoli Boss Rafa Benitez whose contract is also up at the end of the season at the top of their list.
---
Simon Poulsen to Sign for PSV Eindhoven on a free Transfer
13/5/15 - The experienced player has had 29 caps for Denmark since 2007 and will act as competition for current Dutch international defender JetroWiliams.
---
Veteran Goalkeeper to Retire at the end of the Season
9/5/15 - Tottenham and USA goalkeeper Brad Friedel is set to announce his retirement from professional football at the end of the season. The 43-year-old who has been at Spurs since joining from Aston Villa will leave for the USA to work as a pundit for Fox Sports while working for his coaching badges.
Friedel started his Premier League career in 1997 with Liverpool before playing at Blackburn Rovers where he won the League Cup in 2002, Aston Villa and Tottenham Hotspur. Friedel has won 82 cap for the USA during his career.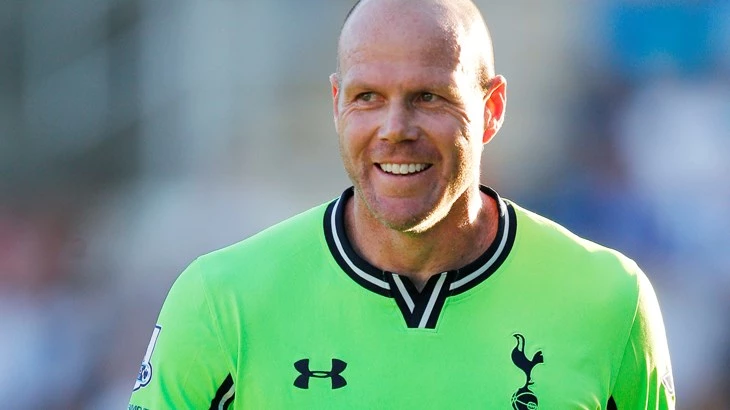 ---
Juventus Want 100 Million Euros for Pogba
7/5/15 - Amid interest from some of Europe`s biggest clubs, Juventus have slapped a 100 Million Euro price tag on the classy French midfielder. Sources close to the club claim the player has asked the club to let him leave this summer after there have been reports of interest from Real Madrid, Barcelona, Manchester City, Manchester United and Paris St Germain. The huge price tag is no doubt an attempt to put clubs off the scent but as we saw with the Gareth Bale saga some clubs can`t be deterred with such methods and it seems that the Champions League final may be the last match in a Juventus Shirt for Paul Pogba.
---
Chelsea Eye Stones as Terry Replacement
5/5/15 - Chelsea are monitoring Everton defender John Stones as well as Real Madrid`s Raphael Varane as Jose Mourinho looks for a long term replacement for club talisman John Terry who is now 34. Although Terry continues to put in consistent top class performances there can`t be too much left in the tank and a younger replacement needs to be found.