What Footballer Am I
What Villa Star Are You?
Complete a few simple questions to find what Villa legend best resembles you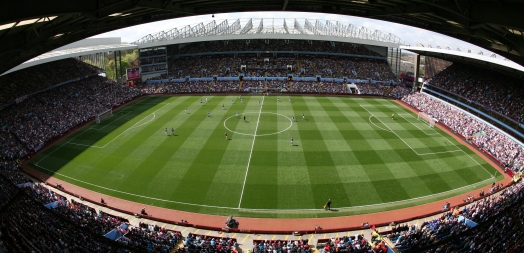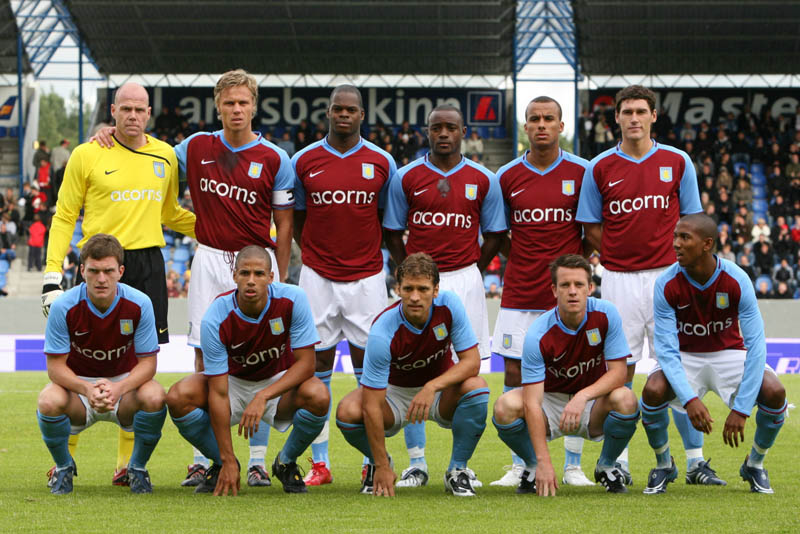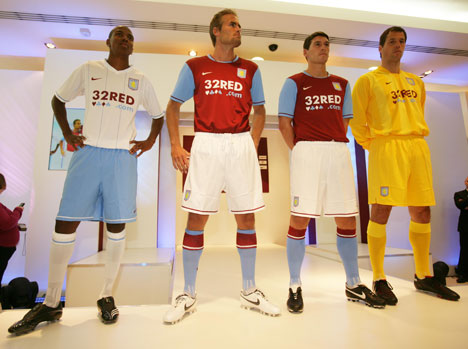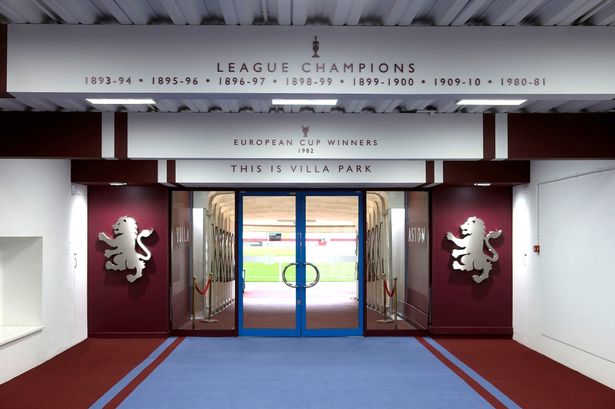 Paul Mcgrath
Paul McGrath is a true Villa legend, one of the best defenders in his generation, his knee issues left him with a lack of pace but his ability to read the game was second to none. A tough no-nonsense defender who could enjoy a couple of Guinness's and still give it his all on match day.
Gabriel Agbonlahor
Gabby is a Villa boy through and through, he started with Villa as a schoolboy and has repeatedly stated a desire to end his career with Villa. He has got a great physical presence and pace to burn, Agbonlahor is Villa's all time Premier League High scorer and has scored some vital goals for the club particularly in derbies.
Dwight York
Dwight Yorke always played with a smile on his face and it showed in his game, he had it all, blessed with skill and flair as well as the ability to finish. He had every reason to feel blessed having been discovered by Graham Taylor during a pre-season tour in Trinidad and Tobago. He left for Man United in search of silver wear but was quickly forgiven by Villa fans.
Ian Taylor
A fiercely loyal Villa fan who can still be seen in the stands watching the team among the fans, a modest star who' tough tackling and reading of the game made him a huge favourite with the Villa faithful. Iain Taylor stood in the stands to watch Villa in the 1994 League Cup Final before scoring in the same game for Villa two years later.
Loyal Melberg
Olof "The Viking" Mellberg was a no nonsense powerful defender who spent most of his career with Aston Villa. He was a consistent performer and a model professional and will long be remembered by Villa fans for his passion for the club and dislike for rivals Birmingham City.
Peter Withe Journeyman, manager, striker
Peter With was the man who scored the most important Goal in Aston Villa history, scoring the winner in the 1982 European Cup final against Bayern Munich, He was a deadly finisher who still holds the record for most league goals in one season for Aston Villa. Withe has had spells in management since retirement.
Gordan Cowans - Journey man, creative midfielder, winner, passing, Coach, confident
During three successful spell at the club, "Sid" Cowans became arguably the most decorated player in the clubs history. Cowans' vision, sublime passing ability and reading of the game made him a joy to watch, the Villa fans loved him and he loved them back, Cowans is still working with Villa to this day in a coaching role.
Nigel Spink - No Flair, Team Player, loyalty, modest pro, tough
Nigel Spink made 460 appearances for Aston villa during a 17 year career at the club holding the record for the most appearances by a goalkeeper, he was the first player to play in goal for the club in the Premier League in 1992 having made his name 10 years earlier in only his second appearance for the club in the Champions League Final coming on as a sub and making as string of fine saves to keep a clean sheet and give Villa the trophy.
Bosnich – Flair, sex drugs rock/roll, pundit
Mark Bosnich was a controversial character throughout his career but was a great shot stopper and had a great record when it came to facing penalties. If ever there was a playboy goalkeeper then Mark Bosnich was it but his skills helped him win the League cup with Villa on two occasions.
Brian Little - Manager, Winner, injury, goalscorer
A true Villa Legend, he has been a winner of the League cup with Villa three times, twice as a player and once as a manager. As a player he was a predatory striker whose career was ended prematurely by injury. He returned to Villa as manger in 1994 staging a great escape that year and winning the League cup in 1996.
Angel – playboy, goalscorer, pace, strength, Ariel ability
Signed for a club record fee of £9.5 Million, Angel struggled in his first season at Villa Park with injuries but once he had scored his first goal for Villa on the last day of the season he never looked back. His pace, ability in the air, strength and technique made him one of the most feared number 9's in the league. He was also the subject of one of the most popular chants in recent years – "There's only Juan Pablo Angel".
Milosovic – pretty boy, journeyman, striker, family man
Savo Milosevic may have been known as Miss-a-lot-ovic by rival fans but his scoring record at villa and throughout his career was more than respectable. He will always be remembered fondly by Villa fans for scoring a screamer in the 3-0 League Cup Final Victory over Leeds.
Barry – Model professional, passing, tackling, captain
Gareth Barry started his career at left back but his technical ability allowed him to move into midfield, Although Barry did eventually move on he had given most of his career to Aston Villa and has been given a positive reception at Villa park in the subsequent years.
Grealish - Villa Boy, playboy, skilful, dribbling, provider
Jack Grealish is one of our own, a boyhood Villa fan who is living his dream playing for the club he loves. Party loving style icon Grealish is still a young lad but has already won the hearts of the Villa Park faithful with his skill and vision and we hope he will prove to be a real Villa legend in years to come.
John Carew - Big Bloke, confident, movie star, Goalscorer, good in the air, physical, heading, journeyman
Big John Carew was a firm favourite at Villa Park and was instrumental in the clubs high league placings during the Martin O'Neill years. He was big and strong, great in the air and displayed decent technical skills and bagged plenty of goals in a Villa shirt. Since retirement from professional football he has been trying his hand as a movies star.
Amavi – playboy, technical, wing back, provider/defender
Jordan Amavi has only been with Villa for a short time but has already established himself in the first team as a pacey wing back with great technical ability. Amavi has taken no time at all to endear himself to the fans by playing a stormer in the Villa-Blues derby and handing out not only his shirt to but also his shorts to kids in the crowd after the match.
Vassel – fast, goalscorer, modest
A Birmingham boy, Darius Vassell came through the Villa youth ranks breaking every youth scoring record at the club before breaking into the first team. He made 22 international appearances while paying for Villa his last one being the quarter finals of Euro 2004 when he missed the penalty which put England out of the competition.
Tony Daley – Injury prone, coach, pace, creative,
Tony Daley is a Birmingham boy who came through the Aston Villa youth system and went on to spend 10 years in the Villa first team helping them to two second place finishes and a League Cup medal. Daley's pace and athleticism mad him a nightmare for full backs and a joy for the Villa fans.
Ashley Young – Flair, provider, confident
Ashley young was one of the best players through the Martin O'Neill era at Villa Park, a pacey winger with the ability to take on a player, put in a great cross as well as get on the scoresheet and was a firm fan favourite among fans. He left for Man Utd in search of silver wear which some Villa fans have not forgiven even in many understood his motivation.
David Platt - Manager, Scoring midfielder, flair,
This free scoring midfielder was a huge hit during his short time at Villa Park weighing in with 50 goals in just 121 appearances helping the team first to promotion and then to second place in the league. He had skill, technical ability and above all an eye for goal which helped him win the PFA Player of the Year in 1989-90.
Garath Southgate - unlucky, Manager, left for Middlesbrough stating they had more ambition, probably money!
Mr reliable Gareth Southgate was captain of the 1996 League cup winning team and was a rock in the heart of the defence and comfortable on the ball after starting his career in midfield. Many will remember him for his penalty miss in Euro 1996 and his acrimonious exit after claiming Villa could not match his ambition though others still hold him in high regard due to his contributions at Villa.