Aston Villa Fan Gossip
What`s on your mind Villa fans? Here we discuss the big issues facing our club at the moment and look forward to the future, in this edition we discuss the news of our potential new ownership, the FA Cup final ticket allocation disappointment, we talk about Christian Benteke and whether he will be with Villa next year. We`ll also look at a few potential summer signings and discuss two of our most promising players over the next few years.
Tony Adams consortium linked with Aston Villa takeover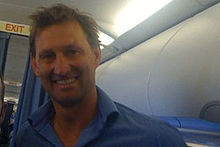 There has been lots of buzz around Villa Park over the last few weeks regarding a summer takeover after current chairman Randy Lerner made it clear he was willing to listen to offers for the club. The American Billionaire has polarised opinions of Villa fans since his takeover in 2006 for around £60 million, after an initial period of relative success scoring 3 top 6 finishes things have been more testing over the last few years. Mr Lerner had invested heavily in the early stages of his Villa career but personal issues had hurt his wealth significantly and Randy has realised that massive spending is unsustainable and is looking to move on.
The Villa faithful may prefer Lerner to stick it out but he seems to have made his decision and the word is a consortium involving Arsenal Legend Tony Adams and ex Chelsea executive Paul Smith is ready to take over the club but other interested parties are monitoring the situation.
It is undeniable that Adams had a glittering playing career but his non playing roles have seen limited success and we worry that a move like this could upset the Apple cart and with report suggesting the bid is not solvent and they would want to put the club in debt from the get go maybe Randy should explore other options if he has the clubs best interest at heart.
---
FA Cup final Ticket Allocation Disappointment
Being a long time Villa supporter and regular attender of games including the FA Cup semi-final I had wrongly assumed I would be able to get a ticket to the final, maybe not in the initial releases but at some point during the process, how wrong I was. The Initial allocation was 25,000 seat for each finalist, that in a stadium which can hold up to 90,000 spectators leaving 40,000 seats for prize winners and for commercial use, so the stadium could potential be nearly half full of people not aligned with either club. Since this announcement there has been more tickets released which were gone the same day, to me this is an unacceptable situation, people who support the clubs coffers year in year out should be able to join in the celebration when the club finally does reach a final, the Semi was such a great day that I can`t help but fell gutted that I can`t be at Wembley for the final.
---
What Next for Christian Benteke?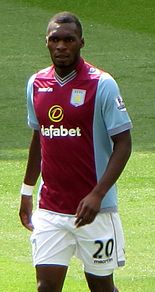 Christian Benteke is clearly our star turn, he has scored a glut of goals to guide Villa away from relegation since the arrival of Tim Sherwood and has rightly received many plaudits. We have heard conflicting noises coming from Benteke himself, his agent, Tim Sherwood and of course the newspapers, we've heard his agent say he is happy at Villa, that it is a great club to be at, we've heard Benteke state he is happy with the setup and at the club and of course he has showed loyalty before under Paul Lambert. We have heard Sherwood urging Benteke to stay while saying he would not stand in the Belgian talisman`s way should he wish to leave and with the list of potential suitor stacking up it is hard to imagine Benteke playing at Vill Park next years much as we would like to.
It started with interest from Liverpool who it could be said we had a chance of keeping him from if we qualify for the UEFA cup, but if the big, Champions league clubs come calling who could fault Benteke for saying his goodbyes? With Arsenal, Manchester United and Roma now being touted as potential destinations Christian`s head could well be turned and given his previous comments about a love for Arsenal we can see him there next year as first choice ahead of Olivier Giroud and Danny Wellbeck if such a bid materialises.
---
Jack Grealish and Fabian Delph, Villa Legends?
We know it is too early to say but given Grealish`s Villa connections and Dalph`s apparent love and gratitude towards the club could we be looking at two players who will be plying their trade at Villa Park for the long term future ala Gabriel Agbonlahior and will they have such and influence as Gabby has done?
Jack Grealish is Villa through and through, he played at youth level and his great grandfather even won the FA Cup with the midlands club back in 1905, he look very comfortable in the new role Tim Sherwood has set up for him. He has huge potential but also a love for the club which could see him achieve big things at the club.
Fabian Delph was signed for a lofty fee of £8 Million by Martin O Neill but suffered with bad injuries for the first few years of his career but continued to receive support from the club and the fans alike, Delph has openly talked of his love for the club and put his money where his mouth is by signing a new long term deal while the club were still deeply embroiled in relegation trouble, he is now captaining the team and the current England International looks set to grow in stature over the next few years, hopefully at Aston Villa.