Aston Villa Managers
Since the club was founded we have had varying successes and failures, here we take a look at the men who have lead Aston Villa through these periods in our history since it was founded in 1874 up to but our current first team manager Tim Sherwood.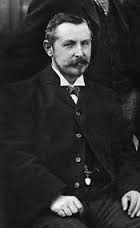 George Ramsay
Scotland 1884-1926, P 1,327, W 658, D 414, L 255, WP 49.5
6 FA Cups, 6 Division One championships
George Ramsay was the first man to lead an Aston Villa team in a league season in 1884 and was still in charge 40 years later managing Villa in 1327 matches throughout his career and he still holds the best win ratio of any Villa manager. Ramsay is a true Villa legend, he played for the club from 1874-1882 and then became head secretary in 1884, a position with similar responsibilities to a manager in the modern game. This was the most successful period in Villa's history by far as Ramsay won 6 league titles and 6 FA cups during his time at the club, records which had stood until Sir Alex Ferguson beat his record of 6 league titles and Arsene Wenger beat his FA Cup record in 2015 by beating Villa in the final.

W. J. Smith
England 1926-1934, P364, W175, D67, L122, WP%48.08
Smith was the last man to be appointed as Secretary at the club, he spent 8 years in charge but did not manage to win any trophies.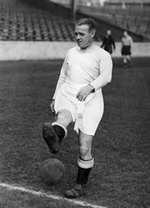 Jimmy McMullan
Scotland, 1934-1936, P55, W17, D15, L23, WP%30.91
Member of the famous Wembley Wizards team of 1928, McMullan was appointed as the first ever manager of Aston Villa in June 1934 in a move that turned out disastrously for the club as they were relegated for the first time in their history after 61 years in the top flight in 1936.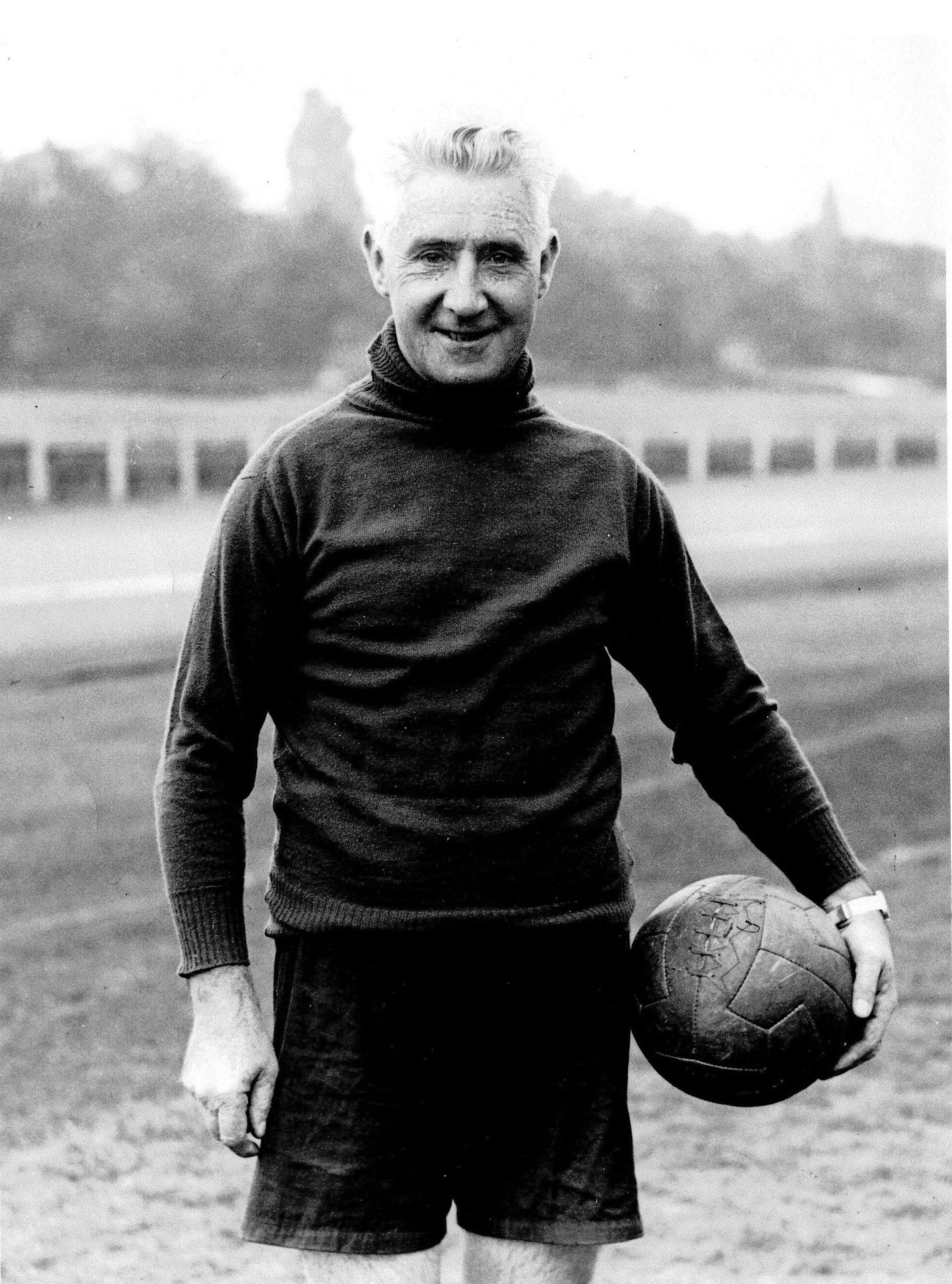 Jimmy Hogan
England, 1936-1939, P124, W57, D26, L41, WP%45.97
Division Two Champions
Jimmy Hogan was appointed manager of Aston Villa after their embarrassing relegation from the top flight the previous season, he had managed clubs all over Europe and came with a big reputation and was successful in returning Villa to the top tier of English Football.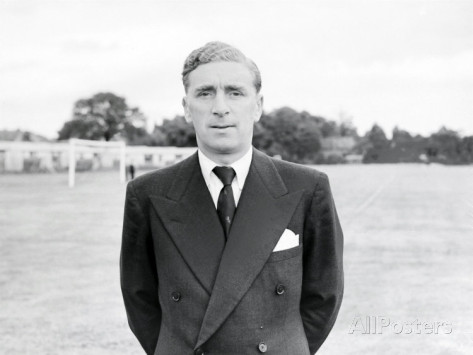 Alex Massie
Scotland, 1945-1950, P189, W76, D46, L67, WP%40.21
Having been installed as manager in August 1945 Alex Massie led Villa to three top 10 finishes before leaving in August 1950.

George Martin
Scotland, 1950-1953, P119, W47, D30, L42, WP%39.50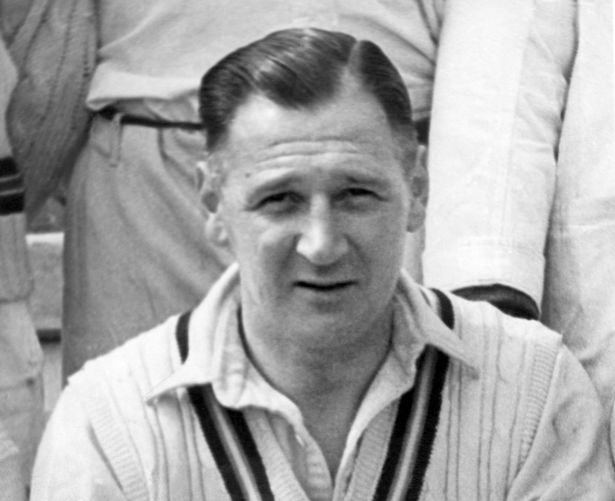 Eric Houghton
England, 1953-1958, P250, W88, D65, L97, WP35.20
1 FA Cup
Often referred to as Mr Aston Villa due to his long service to the club, having also played for the club for 2 decades Houghton is the only man to have both managed and been a board member at Aston Villa. During his time as manager he won Villa's 7th FA Cup trophy in 1957.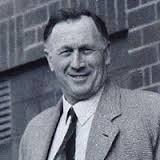 Joe Mercer
England, 1958-1964, P282, W120, D63, L99, WP%42.55
1 Second Division Championship, 1 Football League Cup
Mercer joined Villa while they were sitting at the bottom of the first division and was unable to avoid relegation for the second time in the clubs history. He rebuilt the team with youth as his side became known as "Mercer Minors" and managed to win the inaugural League Cup in 1961 and win the Second division championship. Mercer had a stroke in 1964 and was let go by the Aston Villa board upon his recovery.

Dick Taylor
England, 1964-1967, P144, W51, D22, L71, WP%35.42
Having originally joined Villa as Joe Mercer's assistant, Dick Taylor Took the full time position after Mercer left the club. Villa were eventually relegated under Taylor despite heavy investment leading to a period of financial instability at Villa which led to his sacking.



Tommy Cummings
England, 1967-1968, P62, W18, D14, L30, WP%29.03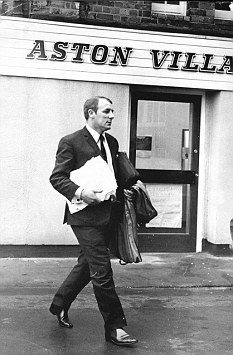 Tommy Docherty
Scotland, 1968-1970, P46, W13, D16, L17, WP%28.26
The Doc, Tommy Docherty was the first manager employed by 'Deadly' Doug Ellis in December 1968 but was sacked in January 1970 with Villa at an all-time low, sitting bottom of the Second Division.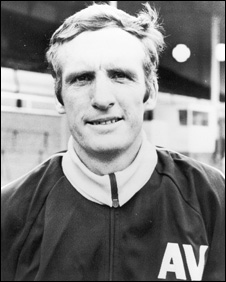 Vic Crowe
Wales, 1970-1974, P199, W88, D55, L56, WP%44.22
Crowe was another ex-player (a League Cup winning captain) to be appointed as manager but led Villa to another relegation, this time into the third tier of English football. He did manage to reach a League cup final as a 3rd division team and get the team promoted back into the second division. He only managed to finish 14th in the second division the next year and was sacked.


>
Ron Saunders
England, 1974-1982, P353, W157, D98, L98, WP%44.48
2 Football League Cups, 1 Division One championship
In his first season at Villa, Ron Saunders guided the club to promotion back into the First Division and won the League cup but the best was yet to come. He established the club in the top tier and won the League cup again in 1977 and in 1981 took the club to the League title for the first time on over 70 years. While still in the quarter final of the European Cup, Saunders resigned from his position as Villa manger over a contract dispute in February 1982.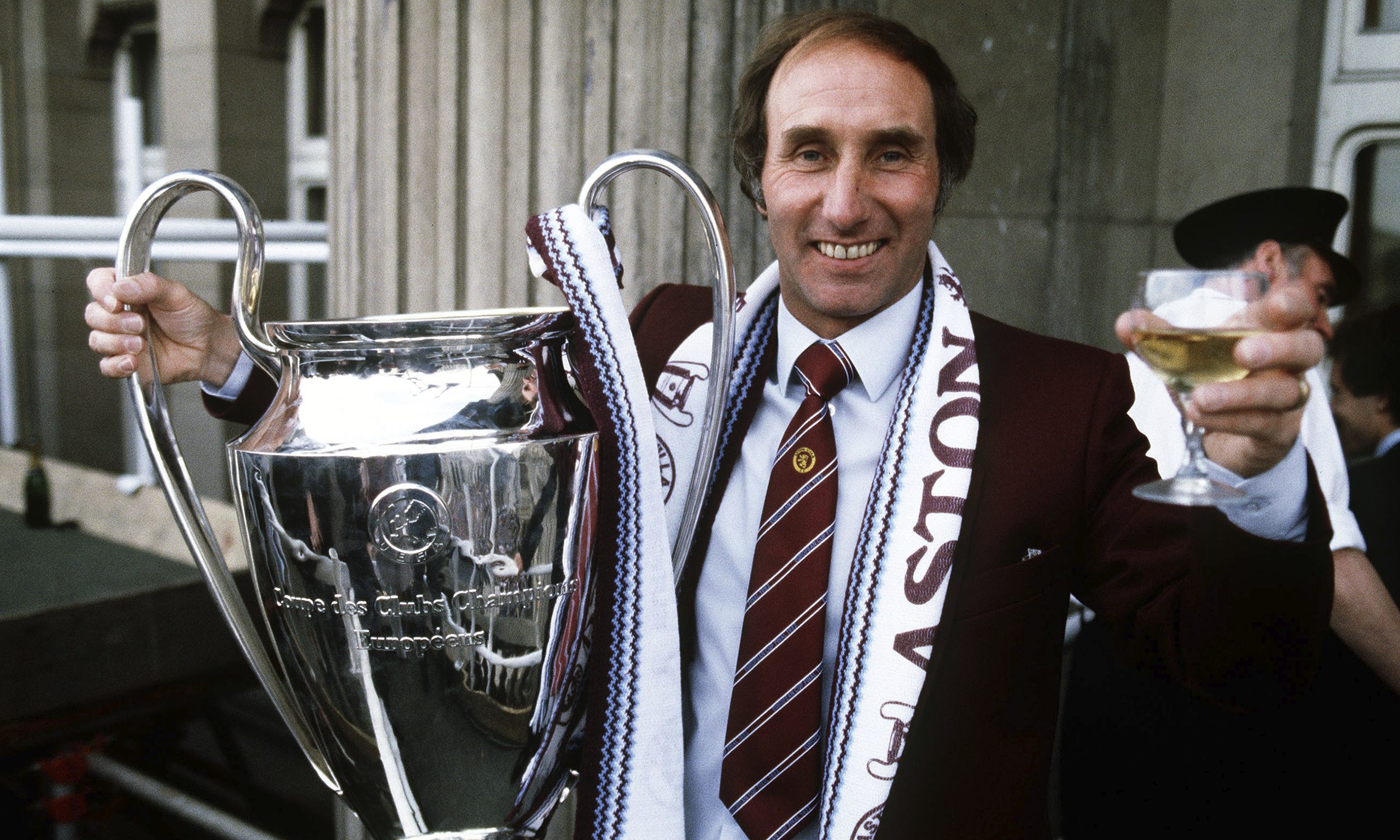 Tony Barton
England, 1982-1984, P130, W58, D24, L48, WP%44.62
1 European Cup, 1 UEFA Super Cup
When Ron Saunders handed in his resignation in Feb 1982 Barton was promoted to manager and guided Villa to their first and only European Cup Victory beating German Giants Bayern Munich in the final 1-0. While he went on to win the 1982 European Super Cup league for was below par and he was sacked in May 1984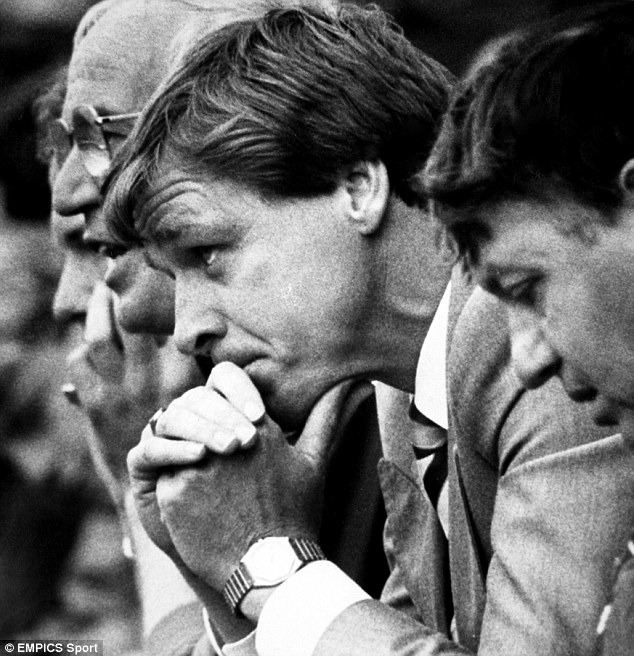 Graham Turner, England, 1984-1986, P105, W33, D29, L43, WP%31.43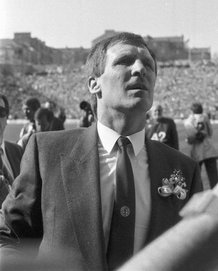 Billy McNeill
Scotland, 1986-1987, P41, W9, D15, L17, WP%21.95
During the 1986-87 season Billy McNeill had the dubious honour of managing 2 relegated teams in one season having quit Man City to take over at Villa but both teams were relegated anyway as McNeill had failed to turn around the clubs downturn which started under Turner.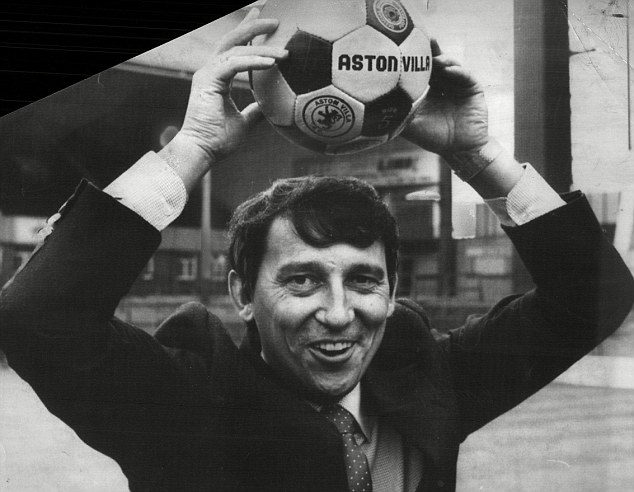 Graham Taylor,
England, 1987-1990, P142, W65, D35, L42, WP%45.77
This was Taylor's successful spell at Villa where after joining after a successful period at Watford where he finished second in the league to Liverpool gained promotion for the club and led us to runner up in the league, also behind Liverpool. He left Villa to become England manager in 1990.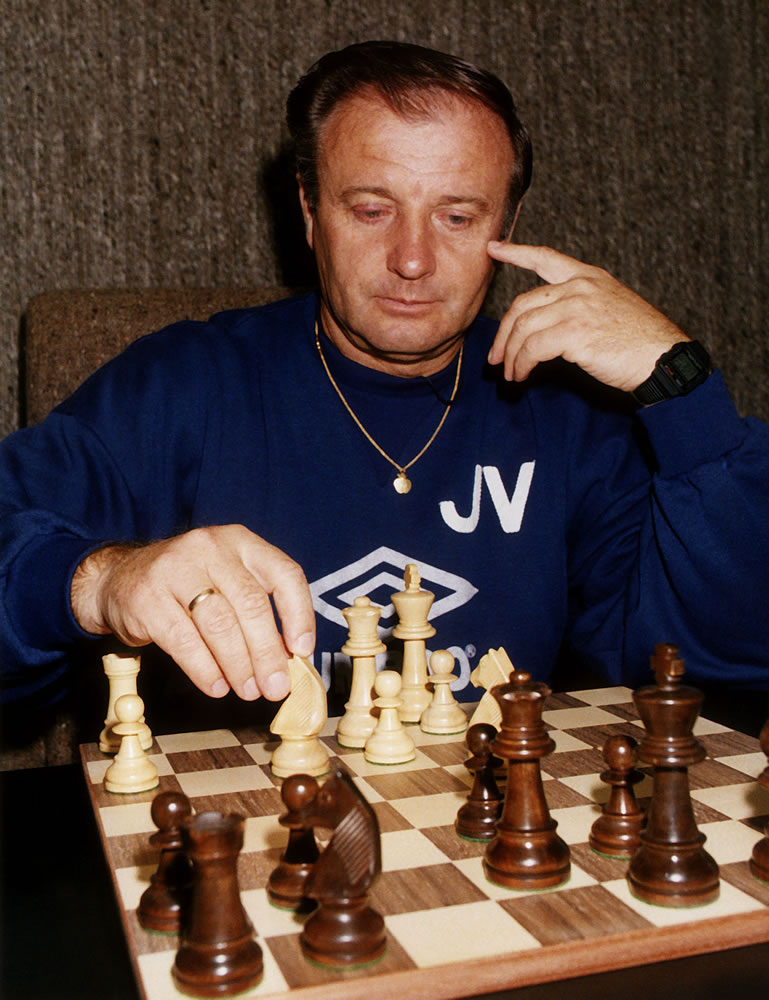 Jozef Vengloš
Czechoslovakia, 1990-1991, P49, W16, D15, L18, WP%32.65
When Venglos joined Aston Villa he was the first manager born outside the UK and Ireland to take charge of a top flight club in England but left the club after one season where they finished just above the relegation zone.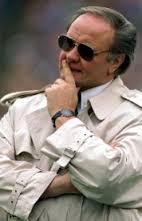 Ron Atkinson
England, 1991-1994, P178, W77, D45, L56, WP%43.26
1 Football League Cup
Rig Ron took Aston Villa to another second place in the inaugural FA Premier League season in 1992–93 as well as a victory in the League Cup in 1994. 'Deadly' Doug and 'Big Ron' never had the best of relationships and the ageing squad was not what it once was so Atkinson was sacked in November 1994.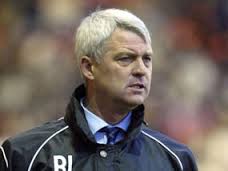 Brian Little, England, 1994-1998, P164, W68, D45, L51, WP%41.46 1 Football League Cup
When ex-Villa player and fan favourite Brian Little took the reins at Villa park their talented squad were past their best and the club found itself bottom of the table, the club managed to hold onto its top flight status by the skin of its teeth. Little overhauled the squad and led the team to a 4th place finish in the 1995-96 season as well as league cup victory. Little resigned as Villa manger after 3 years while the team were in the bottom half of the table having won the League cup with Aston Villa as both player and manager.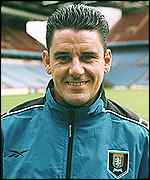 John Gregory, England, 1998-2002, P190, W82, D52, L56, WP%43.16
1 UEFA Intertoto Cup
Another Former player, Gregory took over when Brian little resigned and saw an upturn in form. He led the club to an FA Cup Final where Villa lost to Chelsea.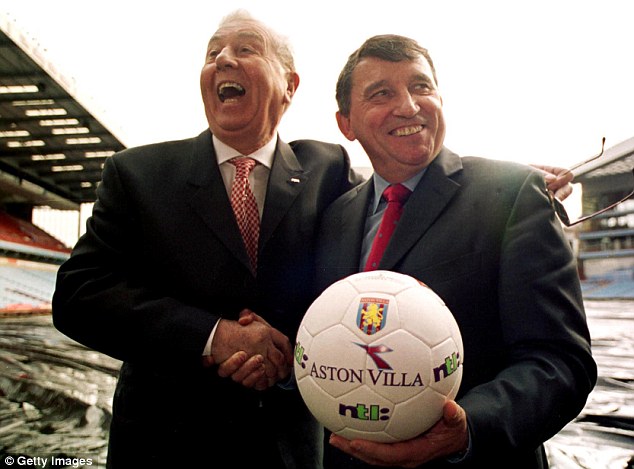 Graham Taylor
England, 2002-2003, P60, W19, D14, L27, WP%31.67
Taylor came out of retirement for a second stint as manager which less successful than the first and he retired for a second time after finishing 16th in the League.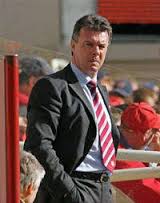 David O'Leary
Ireland, 2003-2006, P131, W47, D35, L49, WP%35.88
After a great first season Aston Villa's performance under David O'Leary got gradually worse until they finished 16th in 2016 and he was sacked by 'Deadly' Doug.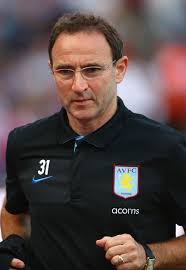 Martin O'Neill
Northern Ireland, 2006-2010, P190, W80, D60, L50, WP%42.11
The reign of Martin O'Neill will be remembered by Villa fans as the last time villa were a strong force in the Premier League, Having repeatedly missed out on Champions League places and losing his best players to other clubs Martin O'Neill quit Villa just before the start of the season in August 2010 after discussions with chairman Randy Lerner.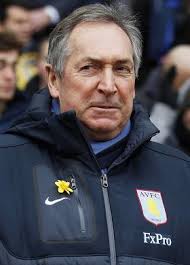 Gérard Houllier
France, 2010-2011, P36, W14, D8, L14, WP%38.89
Houllier started fairly well and it was still early days in his Aston Villa career when bad health meant he had to step down.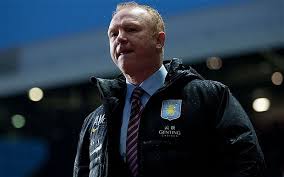 Alex McLeish
Scotland, 2011-2012, P42, W9, D17, L16, WP%21.43
Villa fans couldn't believe it when they heard that Randy Lerner had employed the manager of their fierce rivals Birmingham City, a manager who had got City relegated the previous season. McLeish was never going to fit at Villa but with such a low win percentage he could hardly complain about being shown the door much to the delight of fans in May 2012.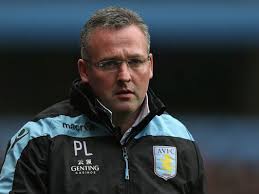 Paul Lambert
Scotland, 2012-2015, P115, W34, D26, L55, WP%29.57
Paul Lambert arrived at Villa to much acclaim and approval from the fans and promised a Dortmund like revolution. He signed 'young and hungry' players and hoped to move up the league. Despite an encouraging start Lambert and Villa lost their way and were lucky to avoid relegation on more than one occasion. In the midst of some of the worst, record breaking form Lambert was sacked and Tim Sherwood just about managed to guide the team to safety.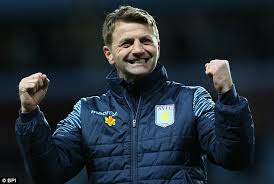 Tim Sherwood
England, 2015-2015, P28, W11, D2, L15, WP%39.29
Tim Sherwood`s short time at Aston Villa was a turbulent one, he joined with Villa at an all time low and looking like being relegated under Paul Lambert and saved the club f4om relegation and took the team to the FA Cup final. The summer was one of upheaval as key players were let go and a new squad brought in. The team failed to gel and results were poor and Sherwood was sacked with Villa bottom of the Premier league.